Sacred Heart Diet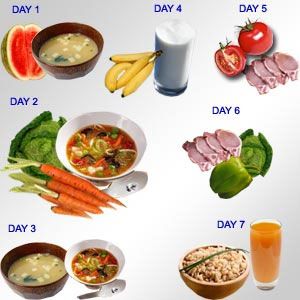 Sacred heart diet, is said to acquire its name  through the Sacred Heart Memorial Hospital in Montreal, Canada; where it is reinforced to aid obese patients with heart problems and are candidates for surgery who needed to lose fat quickly. Hence, up to this moment there is no evident proof of such myth. 
However, just like juice recipes, this diet regimen is intended for a short term use only. Most likely, soup-based diet sessions would last for about 3 to 7 days and claims to lose fat by 10-17 pounds in as early as three days.
Also known as "Miracle Soup", sacred heart diet is a mixture of any sorts of vegetables that are in season. Chicken meat can be added to it for additional flavoring, though, its skin is excluded.
During the seven-day soup diet plan, you can make a soup that you can sip up throughout the day whenever you feel hungry. You are also advised to drink healthy drinks as much as you want along with this soup such as water, cranberry juice, skimmed milk and unsweetened fruit juices.
Black coffee, unsweetened tea and concentrated juice extracts with no other additives can be included in the said meal. Nonetheless, there are specific courses of food variety for each day that you need to pair with the soup to experience optimum therapeutic effects.
In contrast, this diet doesn't require any form of exercise for ingesting food mostly made of liquid alone makes you too weak to endure a strenuous activity. Likewise, most doctors and nutrition experts do not recommend such a diet for it fails to meet the recommended dietary allowance per day.
Nowadays, extreme diets have become a trend in the society. It's just like choosing your own daily dose of pill from almost everywhere. However, most of these diets do not actually shed off fats. A decrease in weight can be mostly attributed to water losses.
Find more diabetes related posts:
Subscribe in a reader